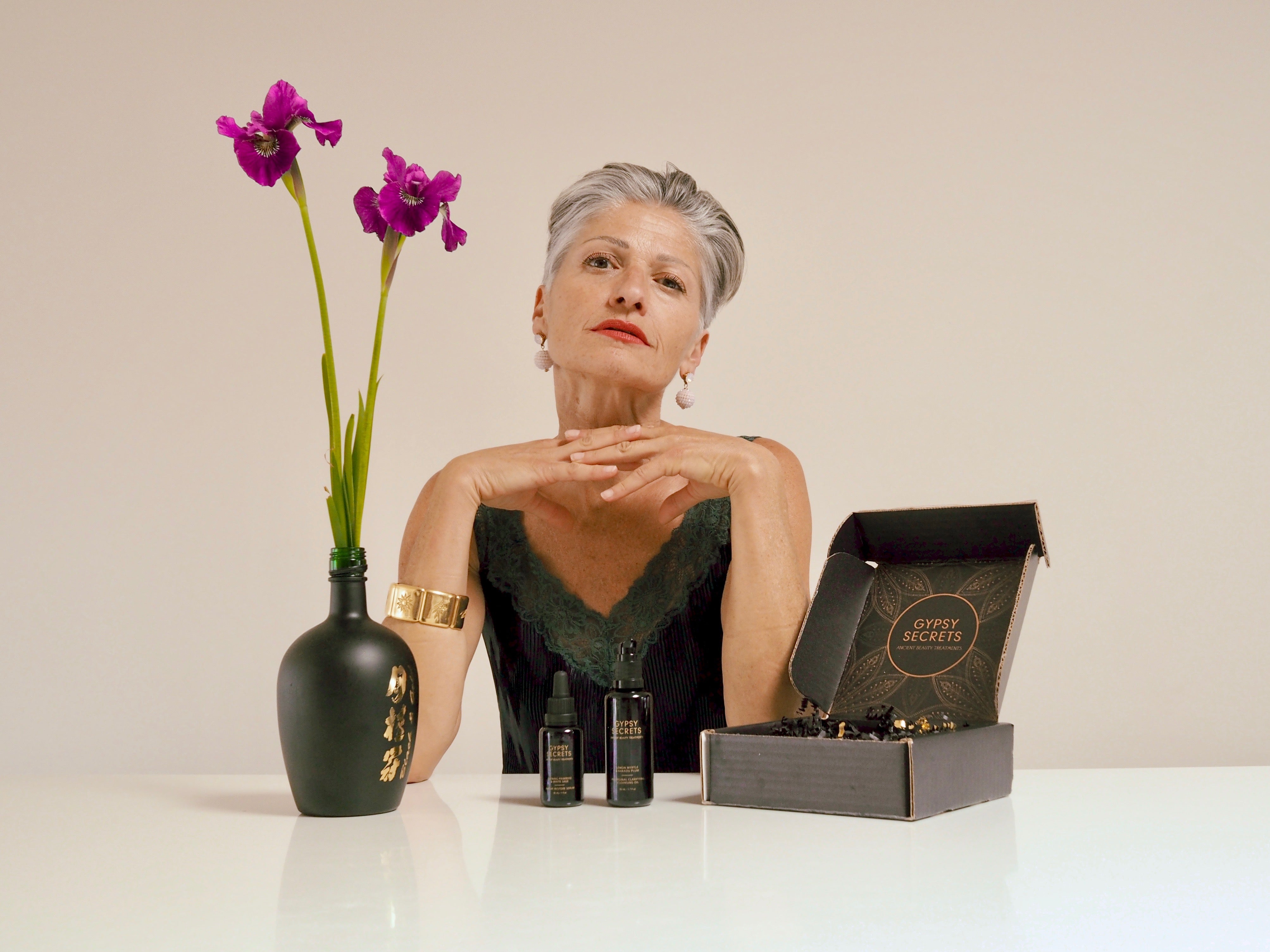 July 10, 2019
GYPSY SECRETS Reviews of the Native Restore Serum & Aboriginal Clarifying Cleansing Oil 
By: Natalie Lejour, Montreal lifestyle blogger 
Gypsy Secrets is a luxury and organic skin care line that celebrates ancient beauty rituals from around the world.
I got cancer in 2012 and I am naturotherapist and aromatherapist, so I am very, very demanding on the quality of my cosmetics. I just want the best for my skin and my health!!!
So, when I discovered this luxury skincare line, I was impressed by the quality of the ingredients and the richness of the formulas. GS offers us an organic and cruelty-free skincare products full of antioxidants, vitamins, minerals, essential fatty acids, anti-inflammatory properties. Gypsy Secrets formulas respond to all types of skin problems, for both young and mature skins.
So, when Sherry, the founder, asked me to review 2 products, I didn't hesitate!! Let me introduce you these two wonderful products that I cannot do without anymore.
Aboriginal Clarifying Cleansing Oil
A luxury blend of Australian botanicals in Macadamia oil.
The perfect way to remove dirt and impure skin oil while balancing sebum production and nourishing the skin.
With Lemon Myrtle, a very powerful antioxidant and cleanser, and Kakadu Plum, the world's highest natural source of Vitamin C, a powerful antioxidant that increases collagen production and fights free radicals.
I use it every day and my daughter too. And, we are both delighted with the incredible results of this cleansing oil! A sensual ritual with fresh and citrusy scent.
Native Restore Serum
This multi-correctional serum combines 17 potent botanical oils and extracts, used for centuries by Native American Tribes.
With Evening Primrose, White Sage and impressive organic additional ingredients, GS creates a gorgeous and powerful elixir, delivering intensive nourishment, hydration and balance for restored and rejuvenated skin.
For me, this Serum is the most effective and gorgeous product I own. After 15 days of use, I saw the wrinkles of my neck fade dramatically. I use it twice a day, just few drops on my face and my neck.
More than a « routine », it is « My Sacred Ritual ».
When I apply this serum, my first pleasure is to smell the gorgeous fragrance of Cedarwood. I take time to breathe and enjoy this scent that soothes me. Then, I do a massage for a minute to activate the serum.
This moment is sacred.
I got a promo code giving my all of my followers 20% off every product till July 31st! So, enjoy!
Promo code: Natlejour20

**Honest reviews given in exchange for free products